This amazing project led us into many fascinating ventures, combining the visual style necessary for promoters and their
artists. The aim was to create a compelling audio visual experience for the visitor.

The site is divided into sections for each artist with a simple entrance page. Check back soon, as mike-music will be receiving an overhaul to allow for the many new artists signing with mike-music.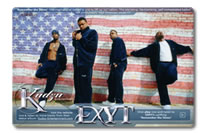 When Exyt was re-modeled they joined with mike-music, which hosts the former kudzu-entertainment.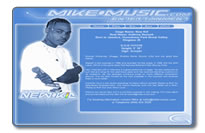 Two upcoming artists NewKid & Amber are new to the Mike-Music website.